Blue Sky Rentals – Stay and Play Packages – Traverse City
In association with several lodging establishments, we are pleased to present you with our new Stay and Play Package options.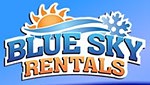 Standard packages include one snowmobile, one nights lodging, and a complimentary gift card at Peegeo's. Stay and Play Packages can be tailored to your request. All packages are booked through Blue Sky, and most of your questions regarding the accommodations may be answered by visiting the resort websites.
Packages starting at $285, custom packages available.